Now Playing
Brontide
Sans Souci (2011)
Happy New Years Eve all,
I hope you have all had a lovely festive week! I have had a lovely week off work and even managed to grab some bargains in the sales yesterday, I do enjoy browsing rail after rail when I am shopping by myself, until you see the most beautiful pair of boots that are not in the sale or affordable at the moment in time. I am almost out of my overdraft due to successive present buying over the last couple of months, so quite pleased about that.
Look at these beauties: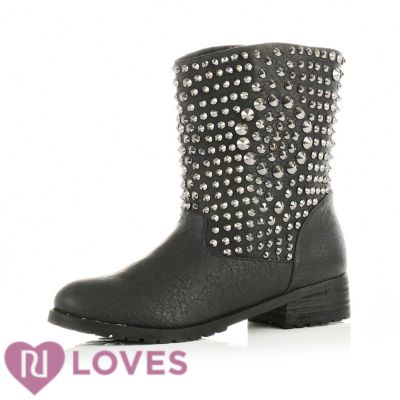 £75 River Island
Question is, do I need another pair of boots? ....er...yeah!
So today is the last day of 2011, I must admit, it didn't start very well. However very happy it had gradually got a lot better for me. Lets hope it ends well too, and I genuinely wish you all a Happy New Year!
What are you all wearing tonight to see out 2011? I am off to
The Social
(Bodega to all the newbies) for their '
Party in Space
' party, not that I will be wearing any of the sort. See you all in 2012 xxxx!