Now Playing
Death Cab for Cutie
Plans (2005)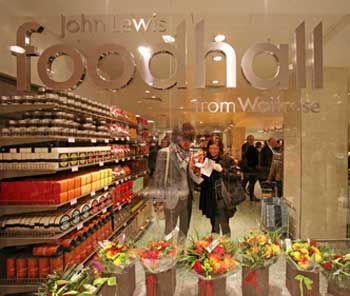 www.diyweek.net
My usual newsletter from Fashion United comes straight through to my Blackberry, I usually have a quick scan of the news and whats going on with the world of fashion. This however caught my eye, so I gave it a Google.
According to Marketing Week, Waitrose who are part of John Lewis Partnership, is planning on moving into fashion. They will be launching their first store in Canary Wharf, London this September. This will stock, food, fashion and homeware.
I cannot wait for this, nothing has officially been confirmed in regards to style, and aim of said clothing, so i'm not sure if it will be suitable for myself, and my target market, however I love shopping in Waitrose and I am fully on board with this idea.